Giinagay Nujawiny!
Yaam Gumbaynggirr Jagun
Darruyay Yilaaming Girrin-da
Hello you mob!
This is Gumbaynggirr Country
Have a fun and come again to Corindi Beach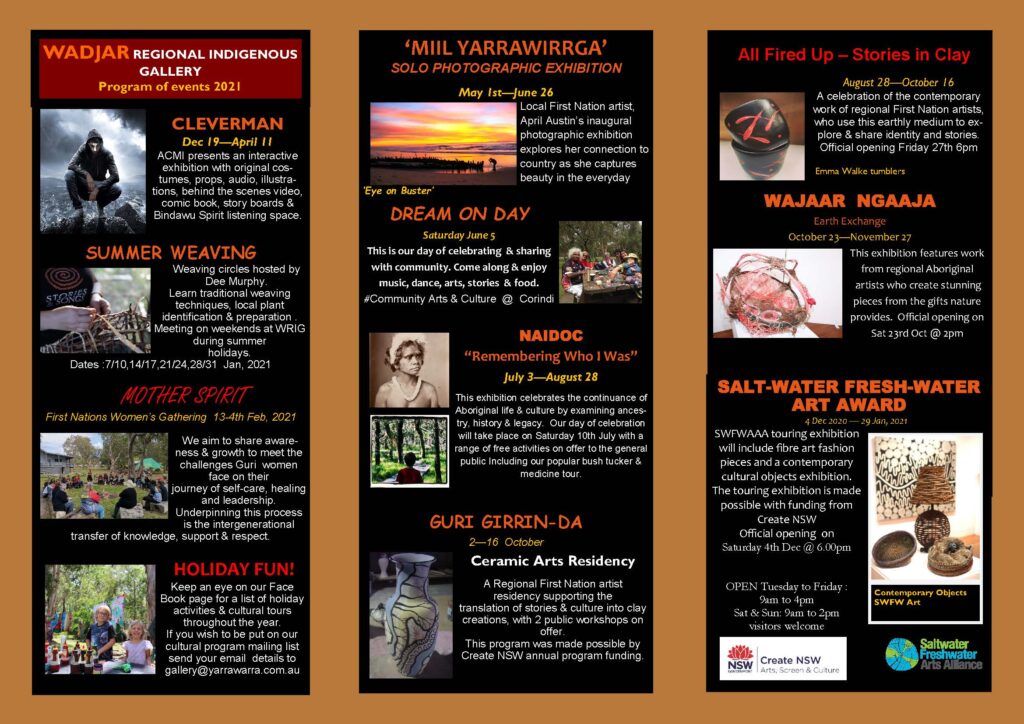 Limit of 30 people in gallery / Please practice Social Distancing
We are deeply concerned by the COVID-19 outbreak and the safety and wellbeing of our employees, volunteers and customers is a priority.
As a result, some cultural events and public programs
in our facilities have been impacted. 
We please ask that if you are showing any of the symptoms of COVID-19, or have been in contact with anyone who has been diagnosed or showing symptoms of COVID-19, that you not use or attend our cultural centre facility at this time.
We are currently open to the public from 9.00am to 4.00pm Tuesday to Friday & 9.00am to 2.00pm Saturday & Sunday.
 Groups wishing to visit should make a booking in advance to allow the proper precautions to be in place. You can also call us on 02 66407104 or email us via gallery@yarrawarra.com.au.
Come and visit The Pipeclay Cafe!
Open
Wed-Sun
9am-2pm