Giinagay Nujawiny!
Yaam Gumbaynggirr Jagun
Darruyay Yilaaming Girrin-da
Hello you mob!
This is Gumbaynggirr Country
Good to have you here at Corindi Beach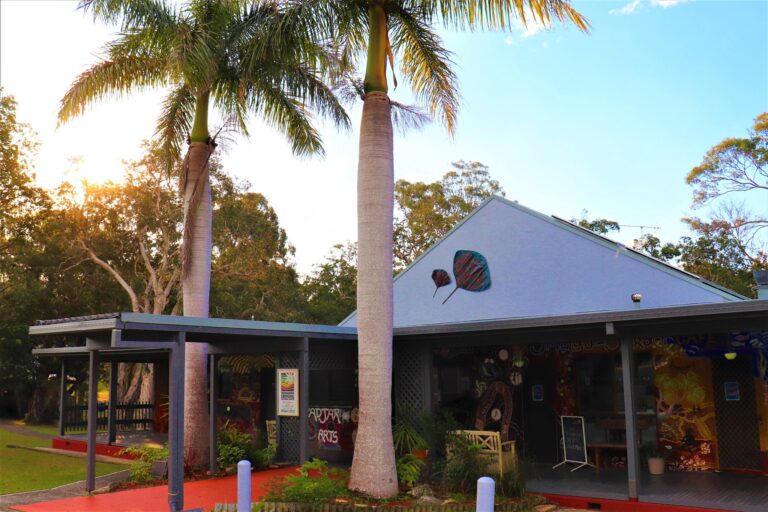 This pristine coastal paradise is the homeland of the Garby Elders and
Mirlagalgi Descendants in the Northern lowlands of Gumbaynggirr Nation.
Our Centre has many services and attractions, to help us share the history
and cultural values of our Elders and Ancestors.
Wadjar Regional Indigenous Gallery, exhibits traditional
and contemporary art from regional First Nation artists from all over NSW.
Jalumbo Cultural Heritage Keeping Place, displaying cultural artifacts from
over 6000+ years of Gumbaynggirr life on the Mid North Coast
The Nuralamee Conference and Accommodation Centre, sleeping up to 70 people and seating 150 in it's hall.
With quality catering for business events, training, weddings, birthdays, retreats, school cultural excursions etc
Yarrawarra means "Happy Meeting Place" and we certainly love to have
wonderful big gatherings as often as possible!
Open to the public are our Art & Craft workshops during the School Holidays and
our "Basket Cases" Monthly Weaving Circle,
with a range of Cultural Activities available to book all year round!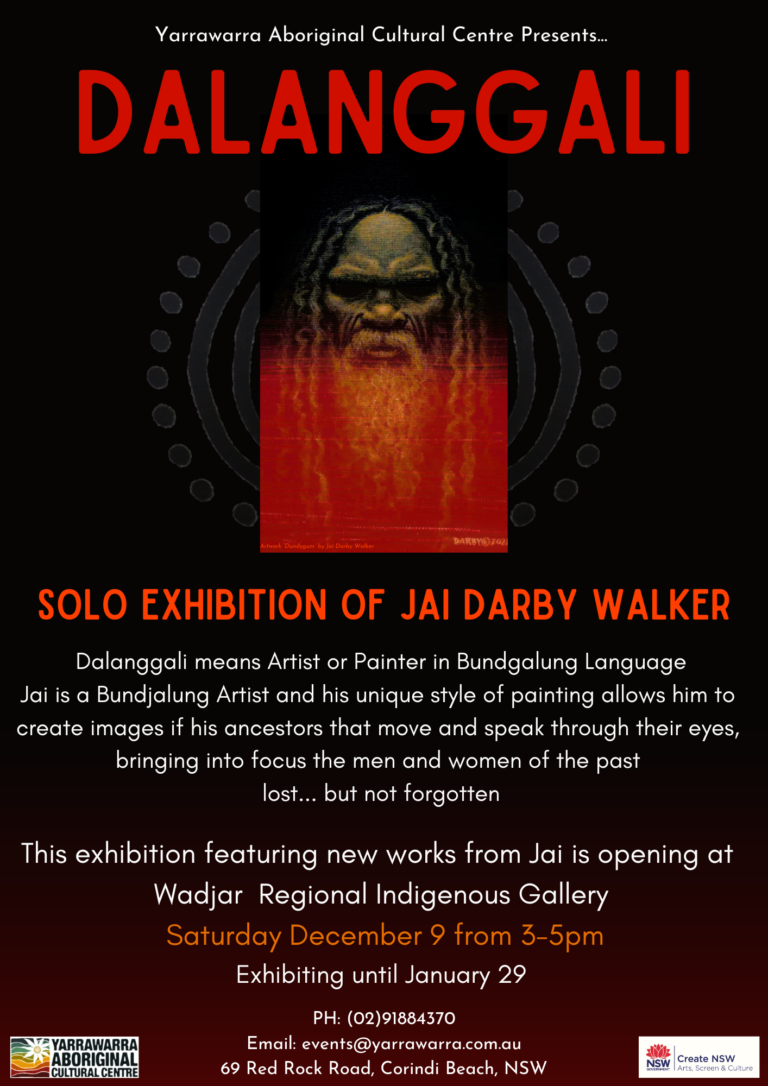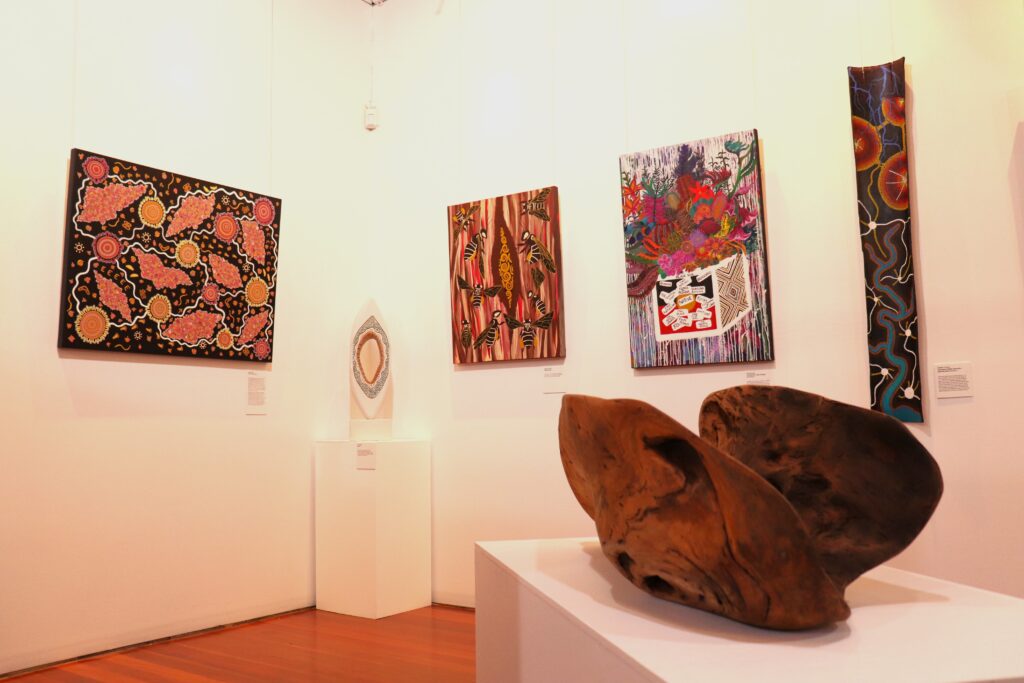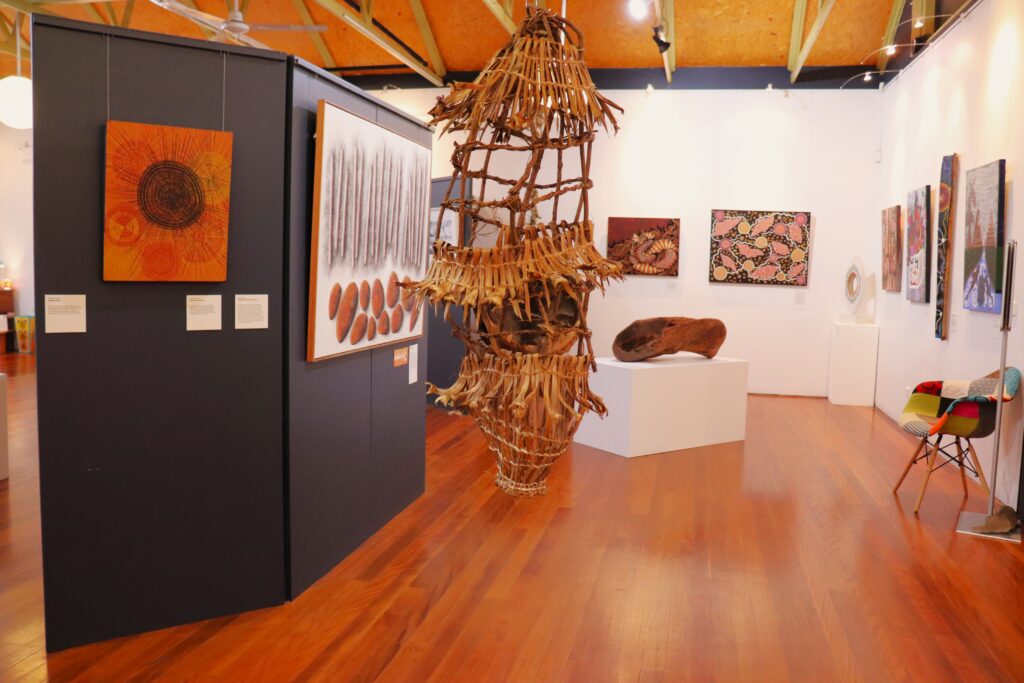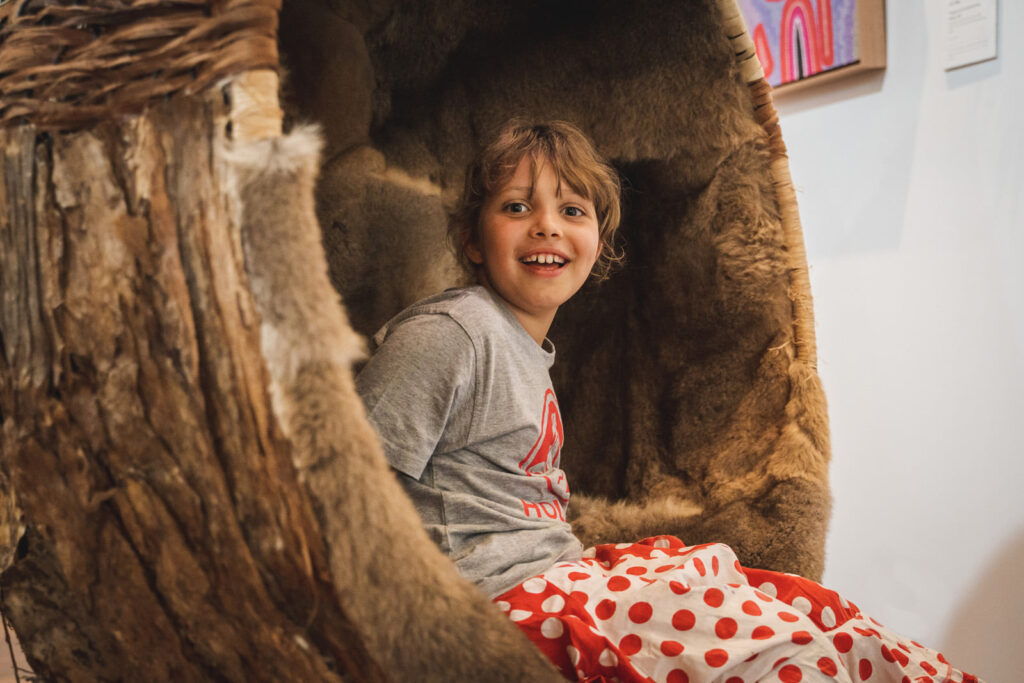 Photo by Jay Black "And the Trees" Photography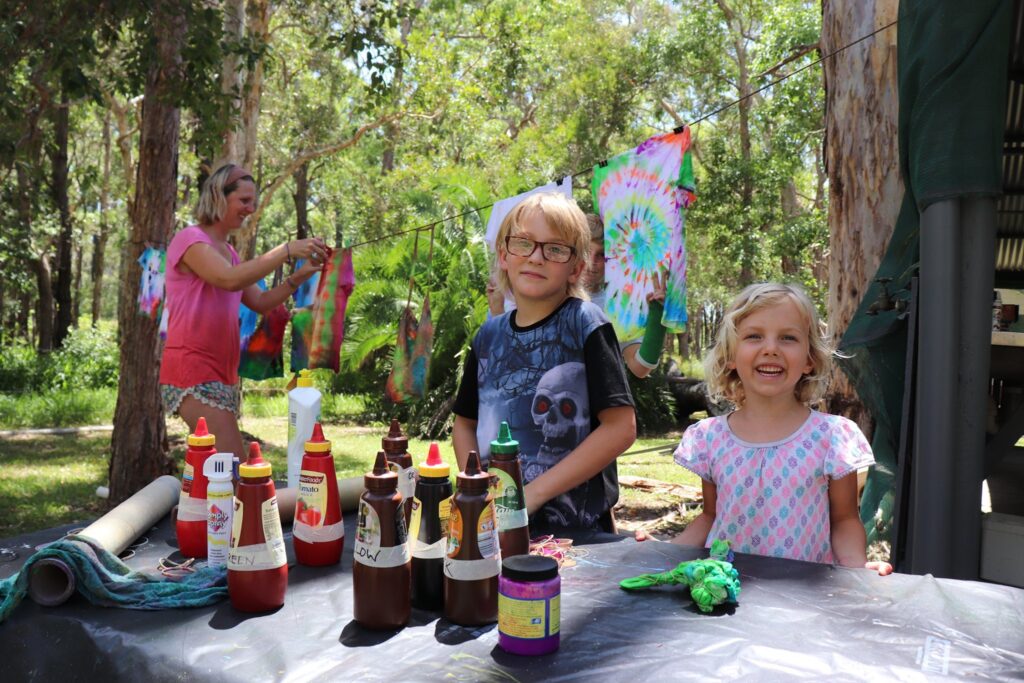 Come and join our weavers in this Happy Gathering Place under the shade of the big gums and learn the art of basketry from Gumbaynggirr weaver Lilly Clegg
Learn various weaving and fibre processing techniques, and share in this creative space
"There's magic in gathering in nature to create. No matter where you come from in the world, we all have ancestors who sat together under the trees and wove baskets, and this is something that connects us to them and to each other
In this space we begin to remember, and it feels so right"      Lilly Clegg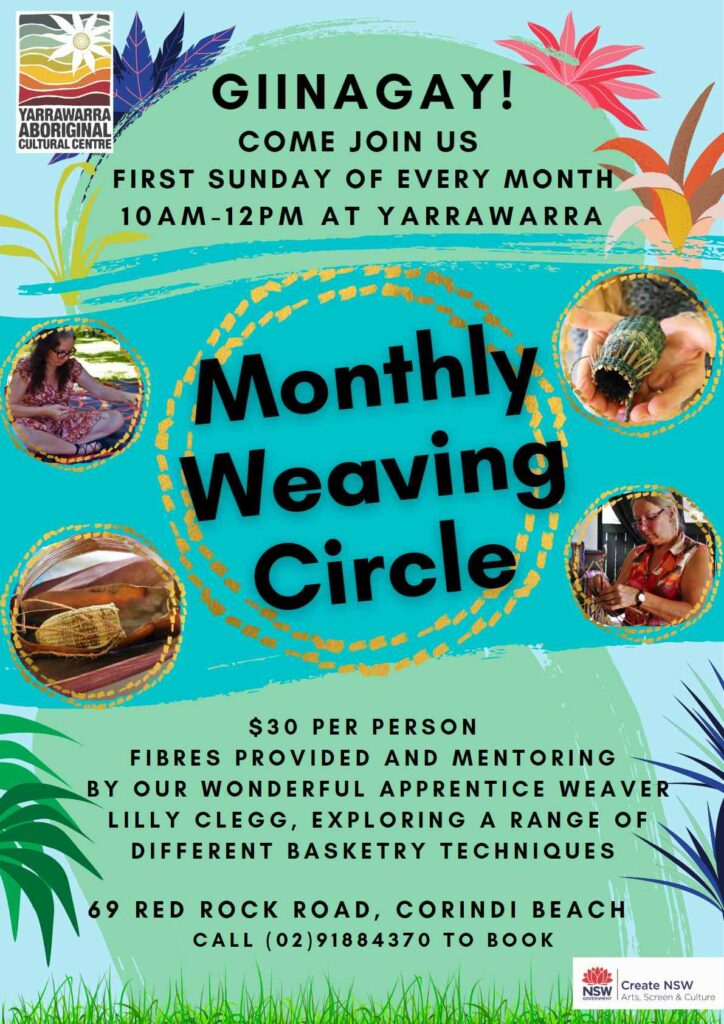 Apply for our Annual Artist Residency!
We host an annual two-week artist residency for a First Nations Artist at our Cultural Centre in Corindi Beach!
We provide accomodation in our Seafoam Cottage, along with access to a fully equipped pottery shed, workshop space, Cultural Museum and a range of coastal cultural sites.
With support from our team at Yarra and a weekly fee for living expenses and art supplies,
the chosen artist will be invited to create new works to be exhibited at Wadjar Regional Indigenous Gallery the following calendar year and run one Public Arts Program from our Centre
This could be an artist talk, public arts performance, creative workshop or demonstration, all with full support of our Arts Team
This Years Residency starts Saturday 14th October 2023
For more info call us on (02)91884370 or email events@yarrawarra.com.au