Giinagay Nujawiny!
Yaam Gumbaynggirr Jagun
Darruyay Yilaaming Girrin-da
Hello you mob!
This is Gumbaynggirr Country
Good to have you here at Corindi Beach

Welcome to Yarrawarra!
This pristine coastal paradise is the homeland of the Garby Elders in the Northern lowlands of Gumbaynggirr Nation.
Our Centre has many services and attractions, to help us share the history and cultural values of our Elders and Ancestors.
Wadjar Regional Indigenous Gallery, exhibits traditional
and contemporary art from regional First Nation artists from all over NSW.
Jalumbo Cultural Heritage Keeping Place, displaying cultural artifacts from
over 6000+ years of Gumbaynggirr life on the Mid North Coast
The Nuralamee Conference and Accommodation Centre, sleeping up to 70 people and seating 150 in it's hall. With quality catering for business events, training, weddings, birthdays, retreats, school cultural excursions etc
Yarrawarra means "Happy Meeting Place" and we certainly love to have wonderful big gatherings as often as possible!
Open to the public are our Art & Craft workshops during the School Holidays and monthly Bush Tucker and Medicine tours, with a range of Cultural Activities available to book all year round!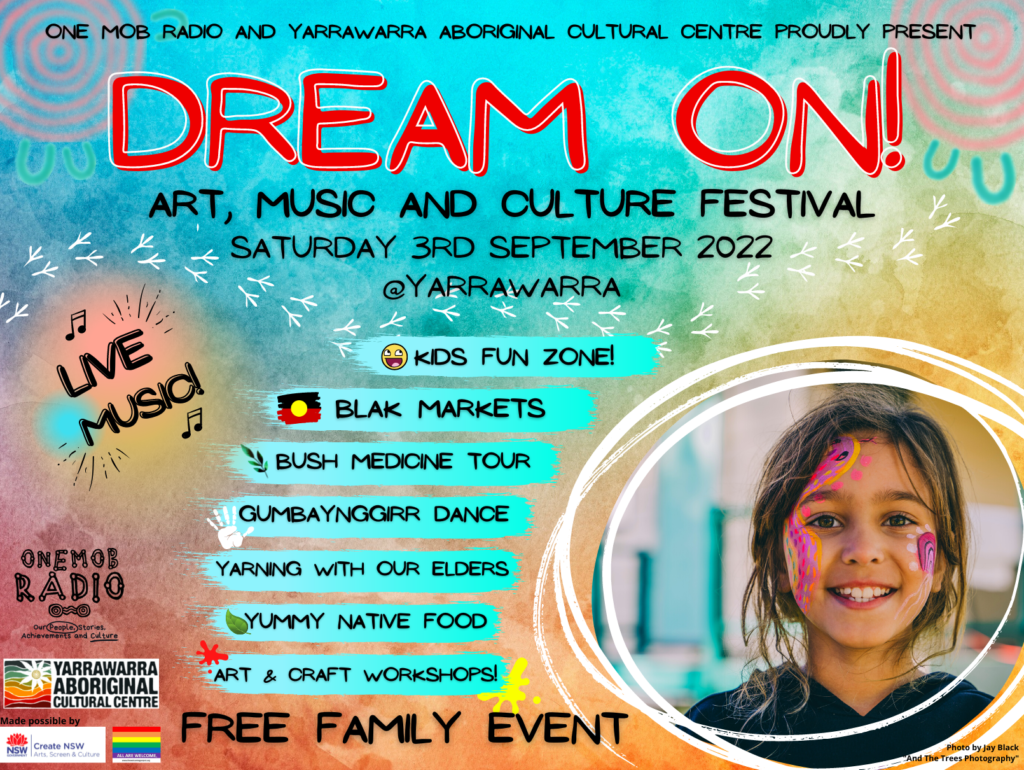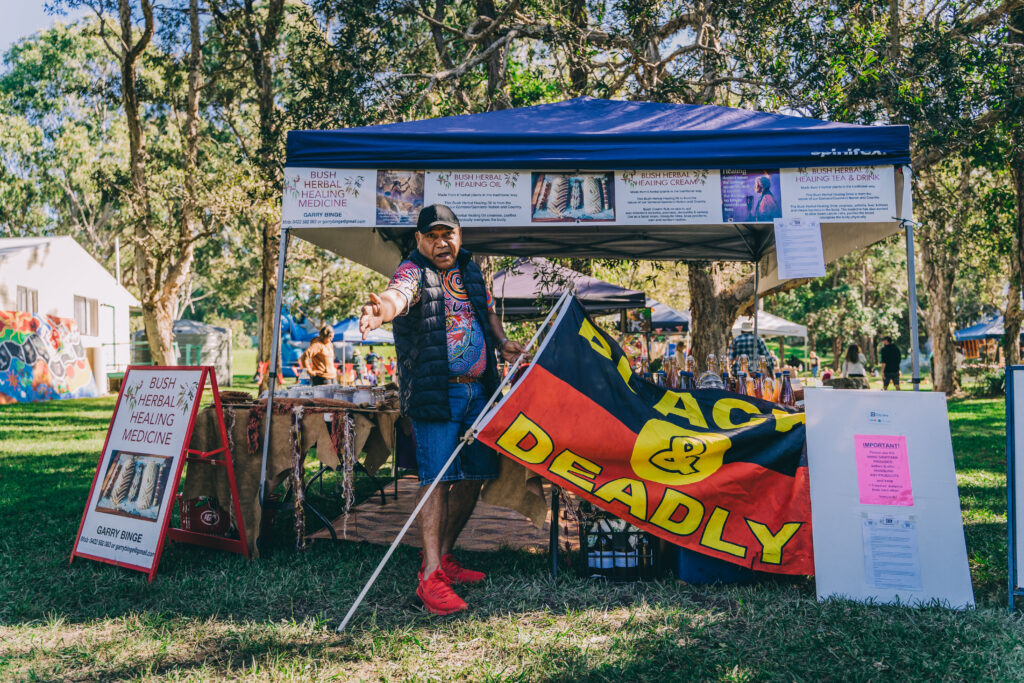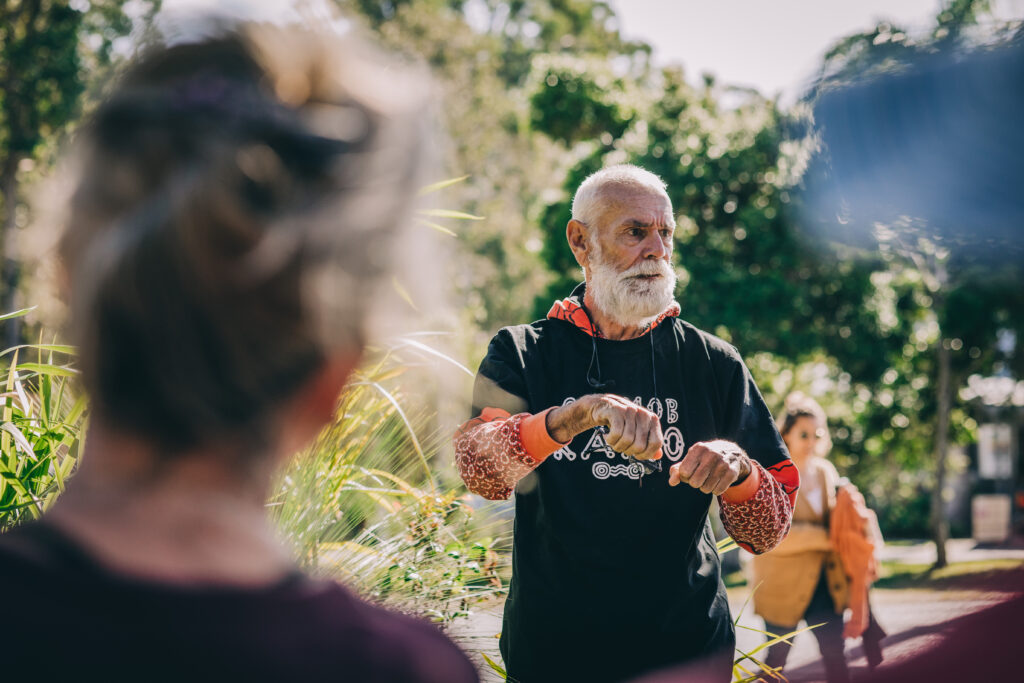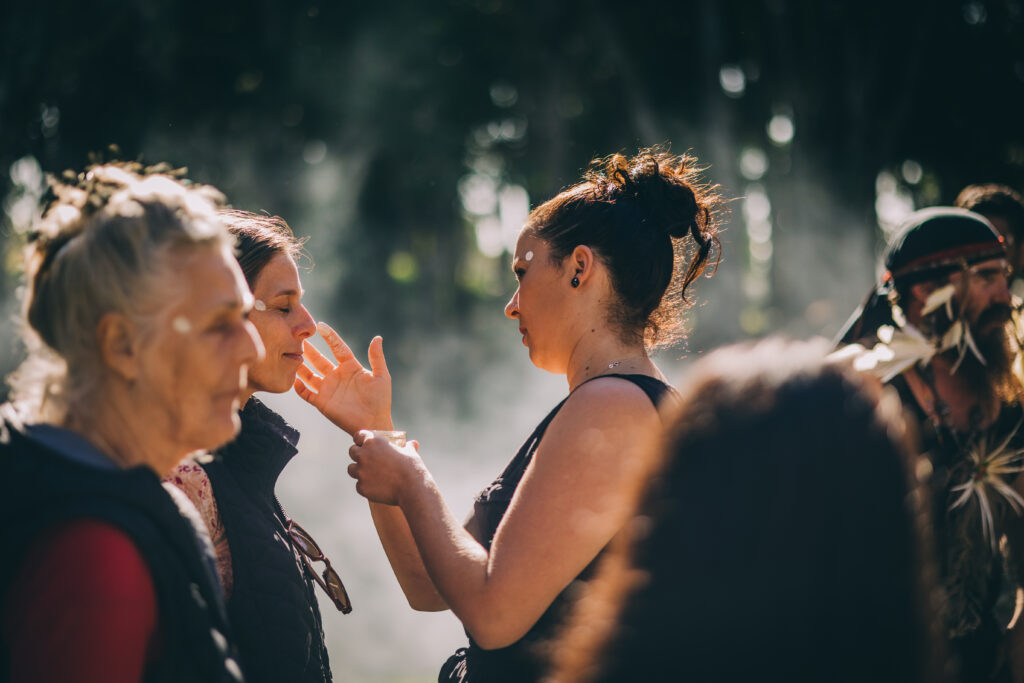 Closing date for applications Wednesday, 15 September 2022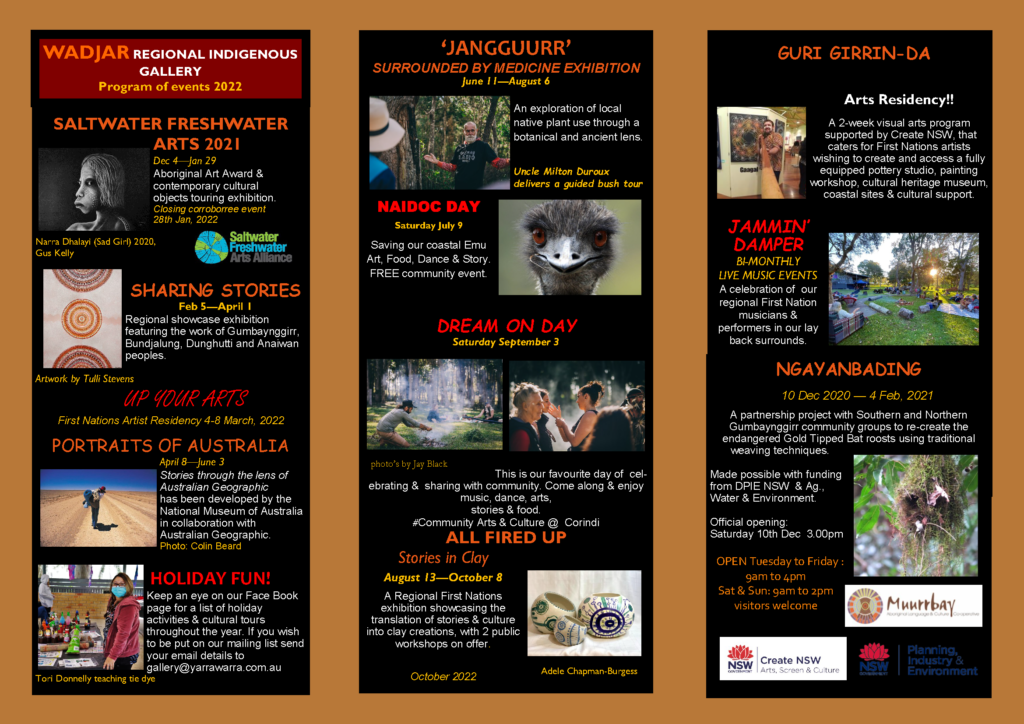 We are deeply concerned by the COVID-19 outbreak and the safety and wellbeing of our employees, volunteers and customers is a priority.
As a result, some public programs in our facilities have been impacted. 
We  ask that if you are showing any of the symptoms of COVID-19, or have been in contact with anyone who has been diagnosed or showing symptoms of COVID-19, that you not use or attend our cultural centre facility at this time.
OPEN:
9.00am to 4.00pm Tuesday to Friday 
9.00am to 2.00pm Saturday & Sunday.
 Groups wishing to visit should make a booking in advance to allow the proper precautions to be in place. You can also call us on 02 66407104 or email us via gallery@yarrawarra.com.au.