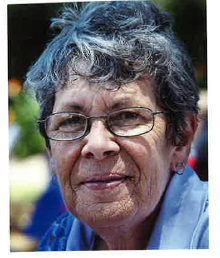 Irene Daley
I have been creating ever since I could hold a pencil, way back when I was a little girl growing up in Grafton and Coffs Harbour and have always had a natural affinity with art and design. When I was 38, I returned to learning at the Northern Rivers University of New England where I obtained my B.A in Visual Art and a Graduate Diploma in Education. Following University, I attended the North coast Institute of TAFE, Grafton Campus, where I obtained an Associate Diploma in Arts and Media (Ceramics) and having a great interest in Mental Health, I studied and obtained a Diploma in Aboriginal and Torres Strait Islander Health. My journey of learning still continues today.
I am inspired by my culture and being part of a nucleus of love. I have a strong sense of identity, place and belonging. My world has been created from the teachings of the old ways, from my parents, my people and our history. My role as an Aboriginal teacher and artist is one from which I can draw from a personal and emotional response to life, with an emphasis on family. From this place a truth can be taught, thus enriching understanding, caring and sharing for all people. The colours I chose in my art have been deeply influenced by Albert Namatjira and an artist named Noel Counihan. They are painters that I really admire.
My advice to emerging artists is to listen to the old people, look at your culture, draw from your experience and journey and don't be afraid to go outside the line. Get a good understanding of colour… look beyond seeing and paint with your heart. Be true to yourself.